Book a Booth
The 63rd AFI Symposium will be held as usual at Rimini Palacongressi, from June5th to June 7th, 2024.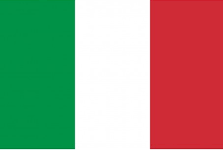 DOWNLOAD THE DOCUMENTATION
The new Symposium's Exhibition Floor Plan is reconfirmed: a  layout that is expressly designed to make the visit more modern, dynamic and personalised.
The Exhibition Area will be the central hub of the AFI Symposium, around which all the activities of the Programme revolve.
The route between the stands will not be fixed, but will allow a smoother flow for Visitors, facilitating networking and business opportunities. Dedicated corners with micro-events will also be set up, making the Exhibition Area alive and pulsating.
CONDITIONS OF PARTICIPATION
Rental of a stand (dimensions: 9 m² – 3mx3m) in the exhibition area as per attached map (rental includes electricity, 1 table, 2 chairs, 2 wall shelves, 3 spots lighting and relative plugs), 1 reception desk customized with company logo, 1 free registration to the Symposium completed of all collateral events.
CLICK HERE to download the exhibition plan (the plan can be subject to change due to technical requirements. Further information will be sent to the participating Companies)
CLICK HERE to download the render of the stand 
Special Rates for registrations by March 1st 2024
❏ Euro 4.900,00 + VAT 22% Extraordinary Members – ❏ Euro 5.800,00 + VAT 22% Non-Members
Standard Rates for registrations by April 5, 2024
❏ Euro 5.100,00 + VAT 22% Extraordinary Members – ❏ Euro 5.650,00 + VAT 22% Non-Members
Stands highlighted in red have a 10% surcharge on the basic cost
PAYMENT CONDITION: NEW AURAMEETING Srl – Via Rocca D'Anfo 7, 20161 Milan – VAT number 04055900965 – will issue regular invoice to be paid before April, 5th 2024 (to avoid the non-delivery of the stand) by bank transfer to Banco BPM – Branch 00617 – Iban IT91J0503401726000000043206 – BIC/SWIFT BAPPIT21617
CANCELLATION POLICY: cancellation of sponsorship must be notified in writing by fax or e-mail to New Aurameeting; if notice arrives within April, 5th 2024, a 50% of the fee will be refunded; no refund will be granted for cancellations notified after this date.
DAMAGE-INSURANCE: the exhibitor is liable for damage caused to persons and things by the products on display, mounted publicity, any machinery in operation, as well as by their staff. The exhibitor is obliged to insure against the risks mentioned above through their insurance company or the society authorized by the Palacongressi of Rimini. Further details, together with the general regulations of the Palacongressi of Rimini, will be sent later, after receiving confirmation of participation in the event.
For further information: Elena Pelosi – New Aurameeting: Tel. 0039 02.66203390 – 0039 349.0515101 – e-mail e.pelosi@newaurameeting.it