Torna all'Exhibition Area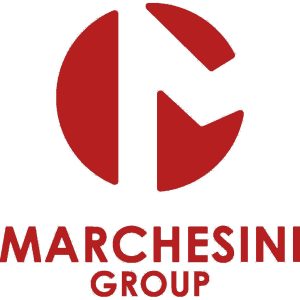 Inspired by the Extraordinary
The Marchesini Group designs and produces stand-alone machines and complete lines to handle the entire packaging process for the pharmaceutical and cosmetic industries.
Since Massimo Marchesini assembled his first cartoning machine in a garage back in 1974, from a local business, the Group has turned into a "compact" multinational enterprise, thanks to mergers and take-overs of complementary companies. Today, the Marchesini Group caters for the whole packaging process of pharmaceuticals and cosmetics, from start to finish. It creates stand-alone machines and complete lines to package products such as vials, syringes, bottles and blisters through to putting the individual products into bundles, cases and onto the pallet.
In order to better oversee international markets, the Marchesini Group has 14 foreign companies and 35 agencies, which represent the Group in over 116 countries. 85% of the Group's turnover is generated by exports, with an important customer base in Europe, China, the USA and Latin America.
Even though the Marchesini Group has extended its foreign sales and after-sales networks, its true strength is that all the stand-alone machines and lines are produced in Italy. This guarantees top "Made in Italy" product quality, as well as enhancing relations with local businesses. In addition to its own factories, the Group works with a solid and extensive network of sub-suppliers, mainly technical facilities and small businesses specialising in quality machining services to produce most of the components used to make the machinery. Everything is then subsequently assembled at the Headquarters in Pianoro. The finished product – machines capable of packaging all kinds of pharmaceutical and cosmetic products – is a combination of craftsmanship integrated with advances robotics and technology.
---
Torna all'Exhibition Area